We're in the business of providing Australian made high-quality Custom Digital Signage Displays.
Our displays simplify communication between you and your clients.  Whether it's letting passengers know when their next train is arriving or letting shoppers in on the latest offers, our products can help you communicate your message to the masses.
Our Custom Digital Signage Displays are designed to exceed your expectations.  They can also be custom made to suit your specifications.  To top things off, we are also ISO 9001:2008 accredited.  Therefore, you can rest easy and know our Australian made Custom Digital Signage Displays are quality made with precision and care.
Additionally, our 20 years in the industry have taught us to value three things most:  design, research and development.  As a result, we have become leaders in the industry by continually creating leading-edge customisable display solutions for our clients.
Our Solutions Include
Passenger Information Displays
Tough and durable high bright displays.  Especially for providing real-time timetabling information to commuters. Click here for more information.
More
Other Visual Technology
Attract attention to your product or display with Pixalux light panels.
More
Indoor & Outdoor Touchscreen Displays
Let your customers interact with you through our range of ruggedised information totems.  Specifically designed for shopping malls and other public spaces. Click here for more information.
More
Low Powered & Slimline Display Technologies
Reduce your infrastructure and running costs with our solar powered e-paper solutions. E-paper is the king of low power consumption and sunlight readability. Click here for more information.
More
At Metromatics, we recognise the importance of "Green Technology".  In fact, we spend a significant amount of time researching and developing eco-friendly solutions.  With this intention, we work closely with our customers to incorporate specific requirements into their design.
We are also experienced in systems integration from product concept, prototype, to final product roll out.  As a result, we have over 2500+ of our MetroSpec Display products in the Australasian market and an impeccable track record.  In fact, we have a return rate of less than 0.05% for all our products including those working in harsh climate conditions.
Furthermore, a majority of our display products incorporate the latest sunlight readable displays which are built to an IP65/IP66 standard to meet a range of hot/cool/dusty environments.  Hence why our MetroSpec display products have been installed in most major metro railway stations in Australian capital cities.  For example, you can find our solutions in Brisbane busways, ferry wharfs and onboard ferries in Sydney.  Additionally, iconic Australian sites such as Federation Square in Melbourne and Taronga Zoo in Sydney have also installed our Custom Digital Signage Displays. For more information, check out our
applications
section to see how our displays can assist you.
Meet the MetroSpec team
We're individuals with a passion for technology.  For this reason, we work hard to simplify communications, elevate experiences and provide positive impacts.  Above all, our team of highly skilled and experienced project managers, systems integrators, engineers and production staff make customising your Digital Signage Displays a positive and enjoyable experience.  Here are just some of our friendly faces.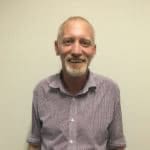 Mitch Callon
Technical Sales Engineer
With an electronics background, Mitch is able to engage and listen to what our customers want.  Additionally, with a talent for visualising and communicating with our engineering/production teams, Mitch helps ensure your displays are built just right.
Harry Watson
Mechanical Engineer
Harry has a passion for things Aeronautical – things that are lightweight and sleek.  As a result, Harry has revolutionised the look and weight of our LCD Displays without compromising on reliability.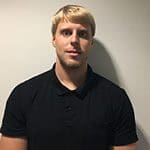 Torben Pellicaan
Electrical Engineer
Torben prides himself on his Electrical Skills in particular with the wiring schematics of our MetroSpec Displays. He is also a guru with IT.
Petr Jon
Production Manager
Petr's success as a production manager is due to his extensive knowledge of production.  Most notably is his keen ability to coordinate functions for lean manufacturing therefore ensuring a timely delivery.
Our Solutions Are Used By
Get In Touch
For more information about our Custom Digital Signage Displays please check out our products page.  You can also contact us by clicking here.
We're excited to learn about you and create something innovative together.