Metromatics was established in 1989, we have over 20 years' experience in providing our customers with modular and customisable leading edge solutions and we are a leader in our industry for design, research and development, manufacture, management, and integration of our quality indoor and outdoor display products under our brandname MetroSpec. We are ISO 9001 accredited with our Head Office located in Brisbane Australia, sales and support in all other major Australian cities.
Our Solutions Include
At Metromatics, we recognise the importance of "Green Technology". We spend a significant amount of time in researching and developing eco-friendly solutions and working with our customers to incorporate these requirements into their design. We are experienced in systems integration from product concept, prototype, to final product roll out. This is why our service track record is so impeccable, with over 2500+ of our MetroSpec Display products in the Australasian market working in these harsh conditions the return rate is less than 0.05%.

The majority of our display products incorporate the latest sunlight readable displays which are built to an IP65/IP66 standard to meet a range of hot / cool / dusty environments. This is why our MetroSpec display products have been installed in most major metro railway stations in Australian capital cities. You will also find our solutions in Brisbane busways, ferry wharfs and on-board ferries in Sydney as well as iconic Australian sites, such as Federation Square in Melbourne and Taronga Zoo in Sydney. Check out our
applications
section for more examples on how our displays can assist you.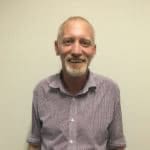 Mitch Callon
Technical Sales Engineer
With an electronics background, Mitch is able to engage and listen to what our customers want and then visualise and communicate with our Engineering/Production Teams.
Harry Watson
Mechanical Engineer
With a passion for things Aeronautical – that are lightweight and sleek – Harry has revolutionised the look and weight of our LCD Displays without compromising on their reliability.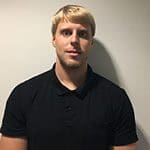 Torben Pellicaan
Electrical Engineer
Torben prides himself on his Electrical Skills with the wiring schematics of our MetroSpec Displays. He is also a guru with IT.
Petr Jon
Production Manager
Petr's success as a production manager is due to his extensive knowledge of production and his ability to co-ordinate functions for lean manufacturing ensuring a timely delivery.
Our Solutions Are Used By