LEADERS IN DIGITAL SIGNAGE DISPLAYS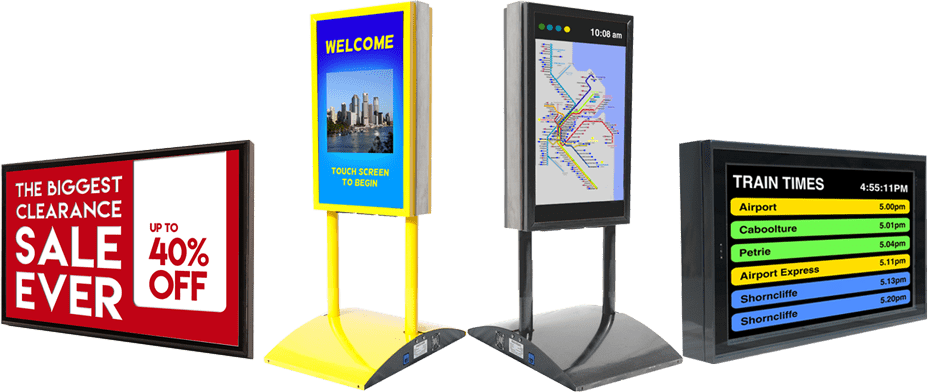 Outdoor Digital Signage Displays
Passenger Information Displays

Retail Digital Shelf Displays
INNOVATE. ATTRACT.  TRANSACT.
Since 2007, MetroSpec by Metromatics has been providing business around the globe with high quality, custom made outdoor LCD and LED Digital Signage Displays.  As a result, we are the leading provider of LCD and LED digital signage displays.  Our products include Indoor and Outdoor LCD and LED displays, Passenger Information Displays, Touch Screen Kiosks, E-Paper Displays, LCD Controller Boards, Digital Bus Stop Totems, Portable Emergency Digital Signage and much more.
Furthermore, our 20 years experience in manufacturing digital signage displays has made us experts in our field.  So, no matter your project, we can help you create engaging digital signage that will communicate with your clients and set you apart from the competition.
Lastly, our list of satisfied high-profile clients serves as another testament to our high quality work.  Our aim is to help you create digital signage that will not only help grow your business but provide your local community with useful information in a stunning and eye-catching way. Finally, we are also ISO 9001:2008 accredited.  This means you can rest easy knowing our products are made to last and withstand some of the harshest climates the world has to offer.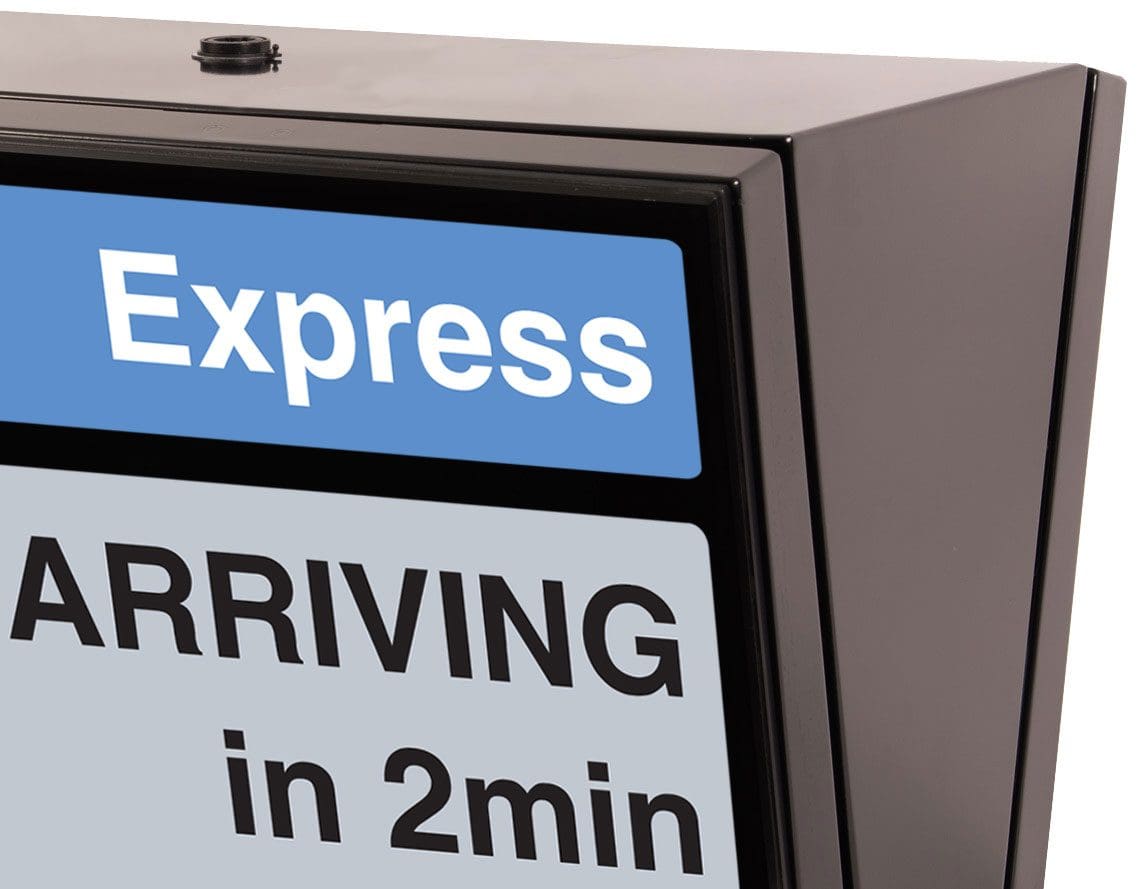 Passenger Information Displays
Our passenger information displays are perfect for various public transport applications.   This includes, train stations, airports, bus stops, tram stops and ferry terminals.  This is because our displays provide clear and concise information to commuters in an easy to read and eye-catching way.  Our displays also allow transport providers the flexibility to display information in real-time.  This means, updating passengers with the latest travel or delay times has never been easier.  As a result, you'll always keep passengers informed and happy when traveling.
EXCEPTIONAL VISIBILITY
In addition to our crystal clear displays, our LED backlit panels will ensure exceptional visibility in all lighting conditions.  As a result, allowing you to display eye catching and interactive advertisements and information that increase foot traffic and sales.
CUSTOM SOLUTIONS
Unlike other providers, we don't just offer off the shelf solutions.  That's because we understand one size doesn't always fit all.  Because of this, we will work with you to create a stunning digital display to perfectly suit your business and its needs.  No project is too big or too small.  By working with us you'll be able to create the perfect display unit to attract attention.
BUILT TO LAST
Our displays are designed and built in Brisbane, Australia.  They are made to operate for a number of years under 24/7 operation.  Our digital displays are also weatherproof and can withstand the harshest of weather conditions.  To top things off, we are also ISO 9001:2008 accredited.  This means all of our displays have passed rigorous quality testing.  We've done our absolute best to make sure they will bring value to your business for years to come.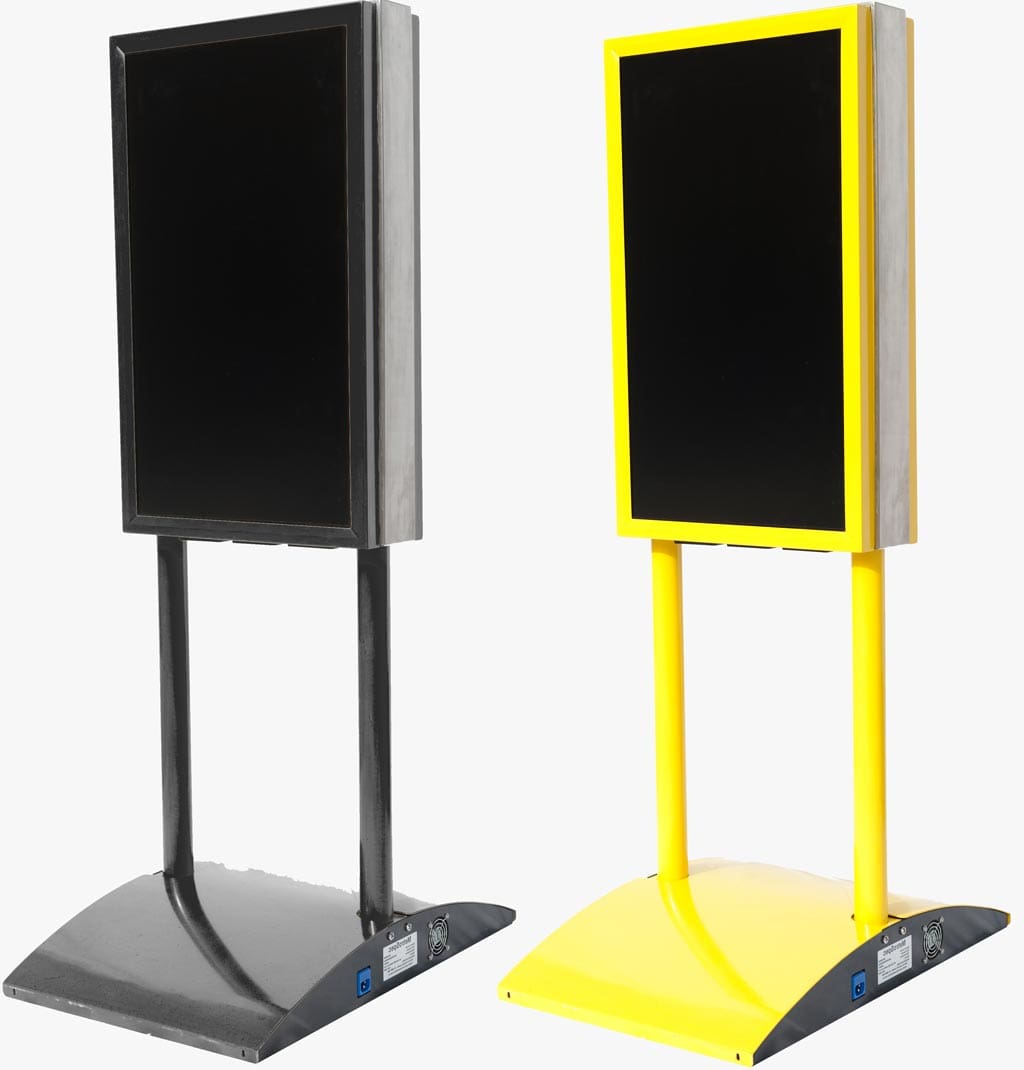 OUTDOOR INFORMATION DISPLAYS
Our Outdoor LCD Information Displays are also high-bright.  This means users will be able to view graphics and text even in direct sunlight.  Furthermore, thanks to an auto-dimming feature, users can also comfortably read our displays in the shade and at night.  Finally, our digital displays display crystal clear vibrant graphics that are sure to increase foot traffic and provide a superb user experience.
LCD TECHNOLOGY
Our displays come with the latest HD, high bright LCD panels that result in brilliant visibility no matter the lighting conditions.
WEATHER RESISTANT DIGITAL DISPLAYS
Our in-built environment control systems also allow our displays to operate in extreme weather conditions.  To top things off our digital displays also pass rigorous quality control tests and as a result can withstand whatever their external environment has to throw at them.  Read more about it here.
ANTI-VANDALISM FEATURES
Our displays also have numerous anti-vandalism features such as door sensor alarms to help protect them from damage and graffiti.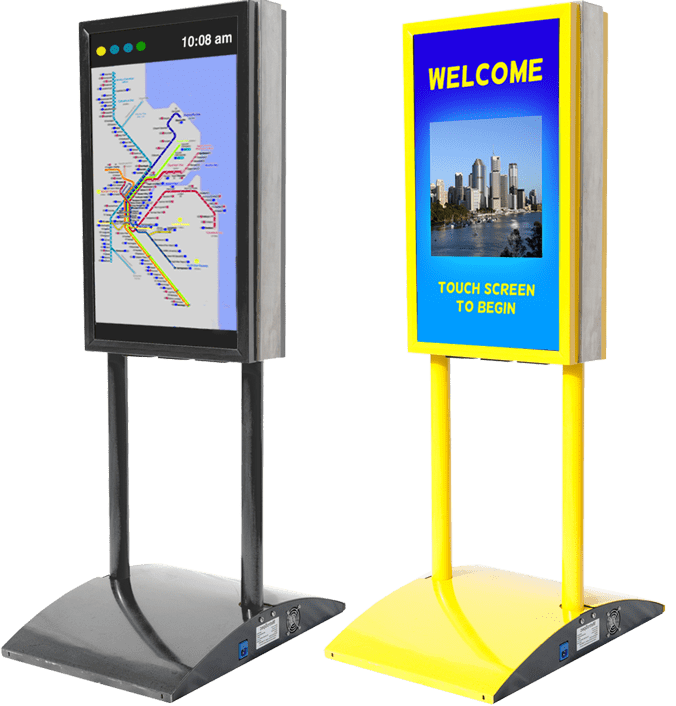 INNOVATIVE, CUSTOM MADE DISPLAYS THAT ARE BUILT TO LAST
Our solutions are used in many industries including Public Transport, Retail, Hospitality and Tourism.  As a result of purchasing our displays, many of our clients have been able to increase brand authority, foot traffic and sales.  Clients have also been able to better engage with customers by creating an outstanding face to face experience.