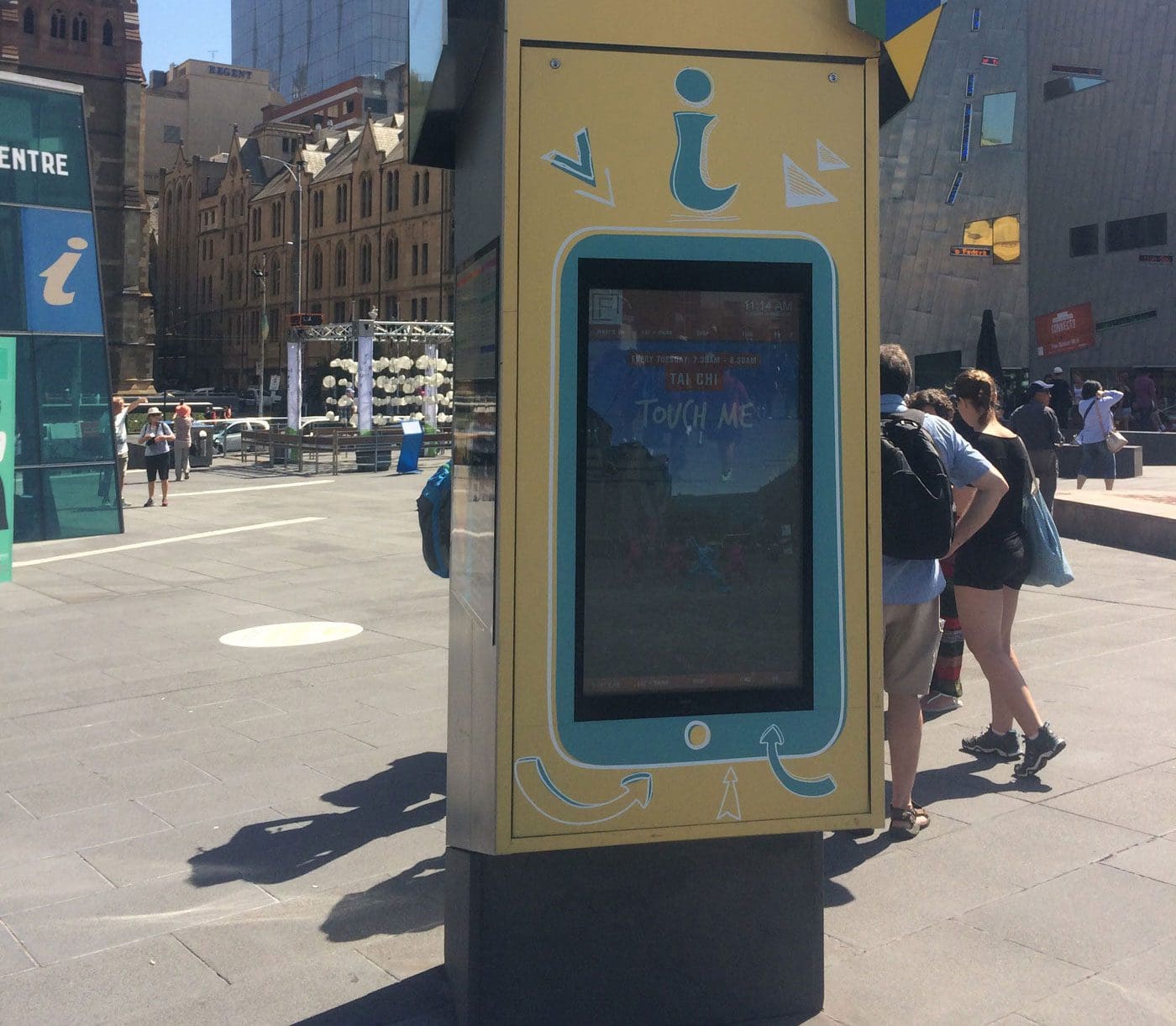 OUTDOOR LCD KIOSK / BOLLARDS
Sunlight readable. Weather Resistant. Outdoor LCD Display in Bollard
Learn more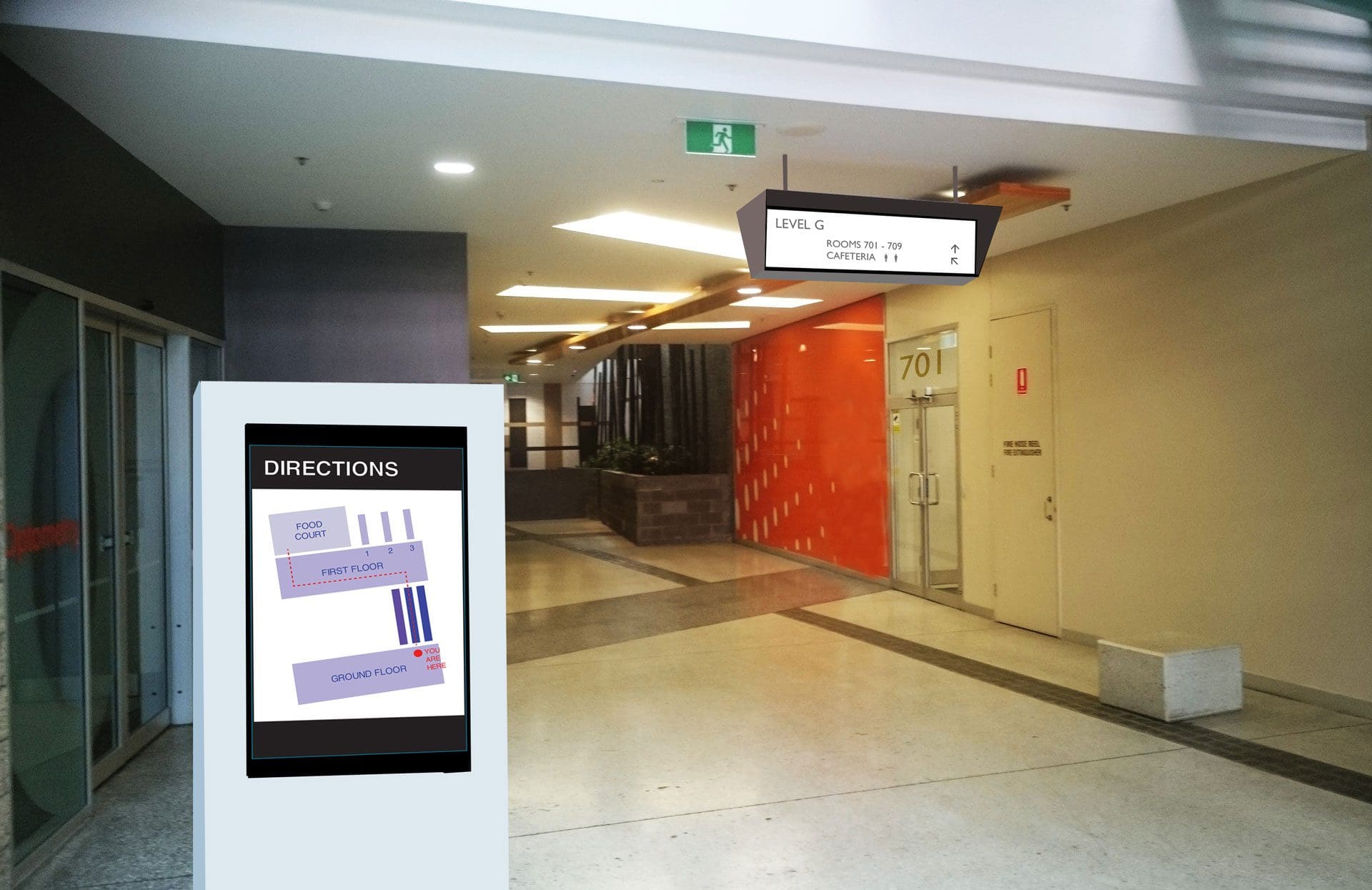 MetroSpec Outdoor LCD Kiosk / Bollards Benefits
Our outdoor lcd displays produce bold, vibrant images and clear and concise information.
SCREENS
Our vandal resistant displays have brightness of up to 4,000 Nits.
LARGE RANGE OF SIZES
Our IP65 rated displays range in sizes from 24" – 86" in landscape or portrait modes.
DURABLE
Our displays are strong, sturdy, weatherproof, dust proof and designed to operate 24/7.
PRODUCT DETAILS
The MetroSpec Outdoor LCD Kiosk is a fully enclosed bollard that can be custom coloured with a sunlight readable display capable of presenting bright advertisements, video and information of interest such as events and store directories.
Metrospec's Outdoor LCD Kiosks are custom designed and available in various shapes and configurations. Some features include the LCDs with a brightness of up to 4,000 Nits, available in a range of sizes, single or double sided versions.  You can also choose a model that is serviceable in the field and strong enclosures with anti-vandalism features.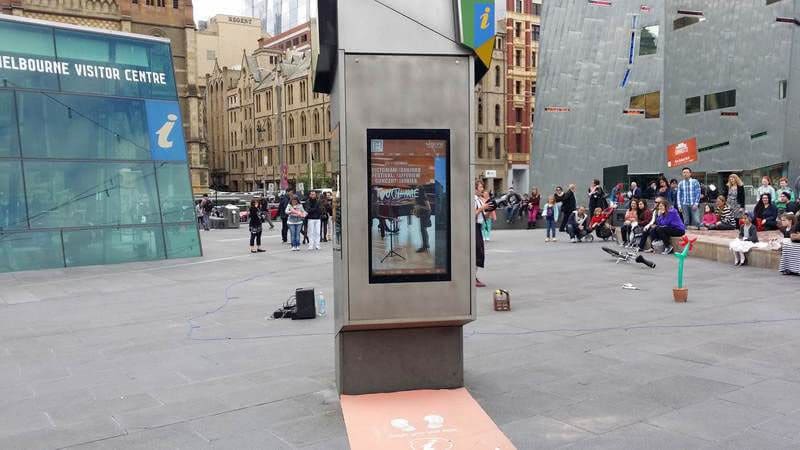 MetroSpec Outdoor LCD Kiosk / Bollards Benefits
Custom design your MetroSpec Outdoor LCD Kiosk or Bollard to complement your surroundings.
CUSTOMISE
Enclosures are available in different colours and feature a range of audio connectivity, PC/ media player options to suit all users.
CONVENIENCE
The MetroSpec Outdoor LCD kiosk is a fully serviceable display out in the field.
FLEXIBLE
Various software options are available to run your content and display the information on the screen.
TECHNICAL SPECIFICATIONS
The MetroSpec Outdoor LCD Kiosk – LCD Panel is available in a range of sizes 24" – 86". Technical specifications for the 46" is listed below. Please contact us directly for information on other sizes or configurations to meet your requirements.
Series Model
Enclosed Monitor
Environmental
Options
Accessories
Software
| SERIES MODEL | TOUCH SCREEN OUTDOOR LCD KIOSK 46i |
| --- | --- |
| LCD Panel Size | 46" |
| Resolution | 1920 x 1080, 16:9 |
| Brightness | 1500 Nits |
| Contrast Ratio | 4000:1 (typ). |
| Response Time | 8 ms (typ). |
| Viewing Angle | Viewing angle free R/L 178⁰(Min.) U/D 178⁰ (Min.) |
| Half Light Life Time | 50,000 Hours |
| Active Area | 572.67 (H) x 1018.08 (W) mm |
| Power Consumption | 205W |
| STANDARDS | |
| --- | --- |
| EN55002 - CE - IEC60950 | Standard |
| ENCLOSED MONITOR | |
| --- | --- |
| Aluminium | Standard |
| Enclosure Colour Black | Standard |
| Other Colours | Option |
| Dimensions | 790 (H) x 1800 (W) x 207 (D) |
| Weight | 80 kg |
| Front Glass Anti-Reflective/Laminated | Standard |
| Stainless Steel Floor Plinth | 790 x 150 mm |
| ENVIRONMENTAL | |
| --- | --- |
| Operating Temperature | -20⁰C to +50⁰C |
| Optional Extended Operative Temperature which includes Intelligent Internal Environmental Control System | -40⁰C to +50⁰C |
| Storage Temperature | -20⁰C to +60⁰C |
| Humidity | 10% to 90% |
| OPTIONS | |
| --- | --- |
| Inputs | Ethernet Wi-Fi; USB; 3G/4G; AUDIO, BUILT IN COMPUTER |
| Video Inputs | DVI; VGA; RGB; Composite |
| Touch Screens | Near Field Capacitive or Infrared |
| Security & Protection Options | Password Protected Remote Control; Condensation Protection Circuitry; Over/Under Temperature Protection; Intelligent Internal Environmental Control |
| ACCESSORIES | |
| --- | --- |
| Remote Control / AAA Batteries (2) | Optional |
| Quick Start Guide | Standard |
| VGA Cable | Standard |
| OPTIONAL ACCESSORIES | |
| --- | --- |
| Wall mount, Side mount, Ceiling Mount, Mounting Brackets Available | Optional |
| Bird Deterrents - Rollers or Spikes | Optional |
| Protection Hoods | Optional |
| MetroSpec PID Monitoring System (MPMS) | Optional |
[table "5-7" not found /]