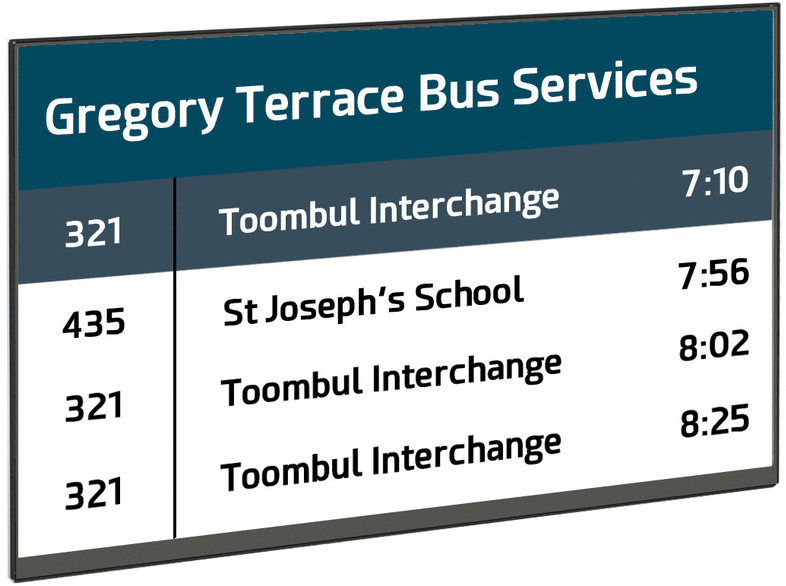 E-PAPER DISPLAY SOLUTION
Low powered, sleek, light weight, display brightens in direct sunlight, vandal resistant, 3G/4G wireless connectivity
Learn more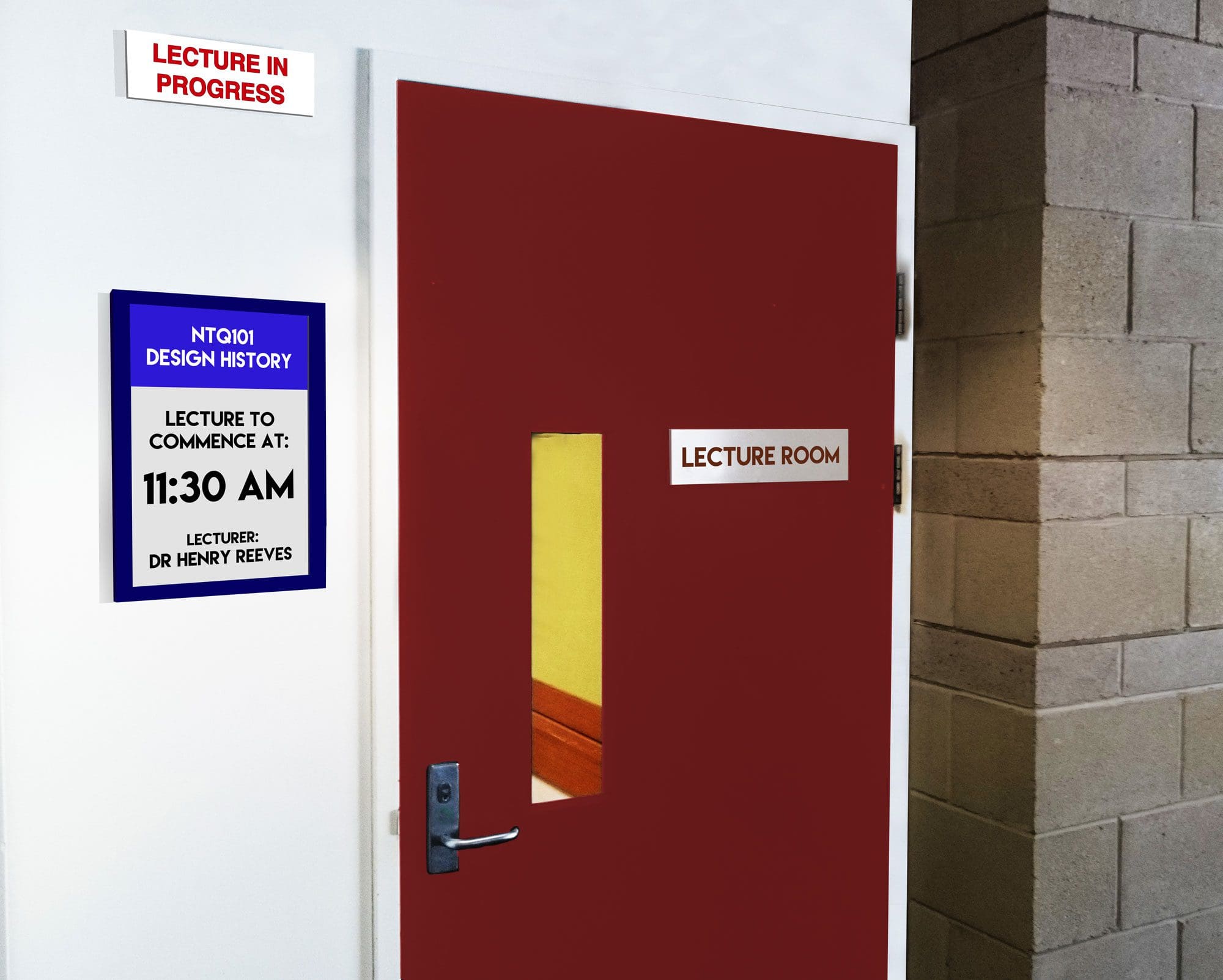 Metrospec E-Paper Display Benefits
Provide information and images in a highly viewable format
SCREENS
IP65 rated; vandal resistant with anti-reflective laminated glass; LED edge lighting for night viewing.
LARGE RANGE OF SIZES
Range of sizes 9", 10.4″, 13", 32″ or 42" in landscape or portrait modes.
DURABLE
Our displays are strong, sturdy, weather resistant & dust proof with very little or no infrastructure required.
PRODUCT DETAILS
The MetroSpec E-Paper display is an IP65 rated lightweight, weather proof, vandal resistant outdoor E-paper display encased in a modern, sleek enclosure.
Information and images stand out when in dim light and brighten when in direct sunlight. This is achieved, as it uses Bi-Stable technology allowing it to hold the image indefinitely without drawing electricity or power until the information needs to be updated (via 3G/4G, WiFi Connectivity).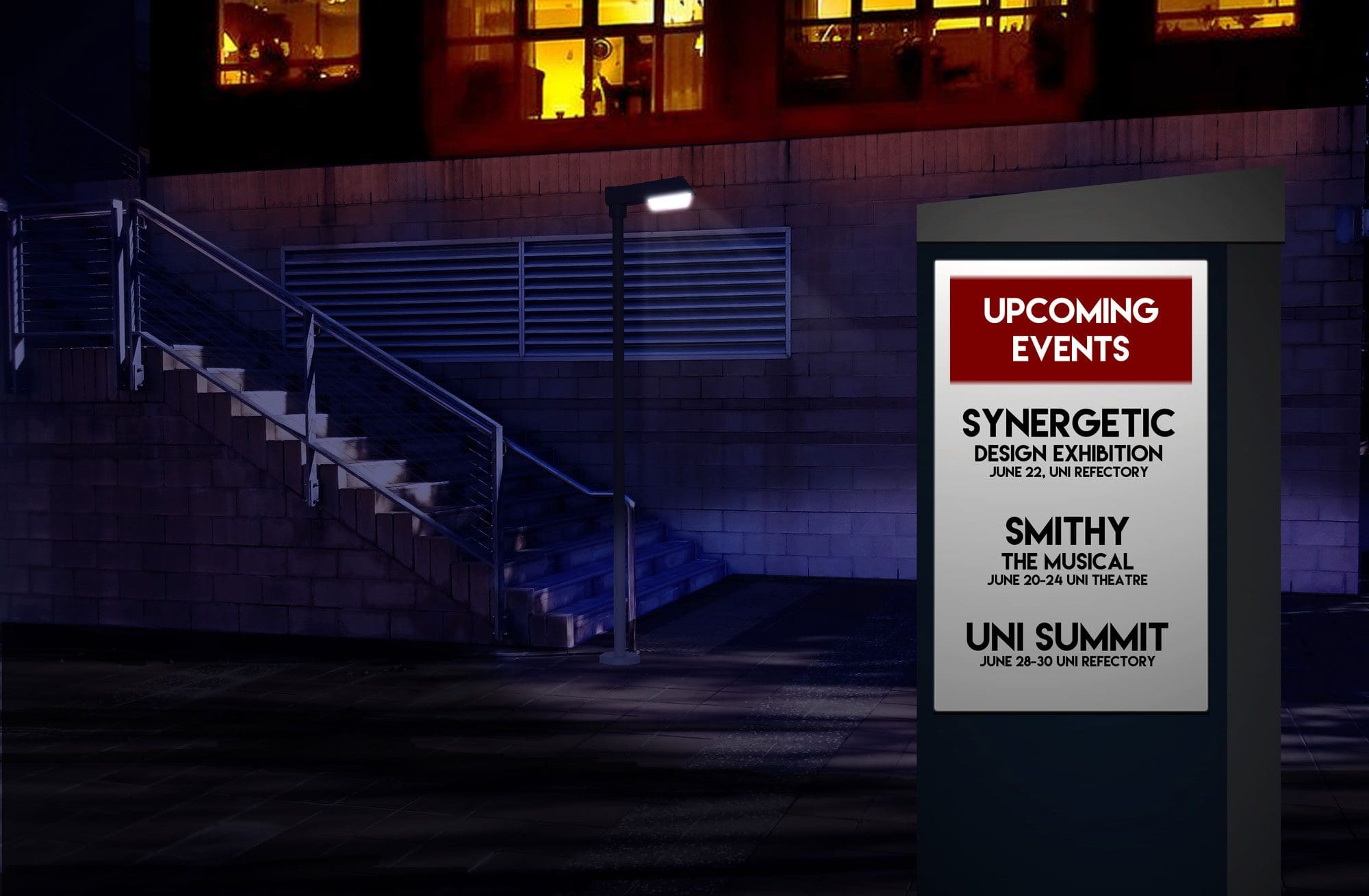 MetroSpec E-Paper Display Benefits
Display that is ultra low power, self sustainable and eco-friendly.
CUSTOMISE
Models available in colour or black/white.
CONVENIENCE
Lightweight & sleek, easy to use cloud based management system.
FLEXIBLE
Displays are green-friendly and compatible with solar panels; with 3G/4G, WiFi connectivity.
TECHNICAL SPECIFICATIONS
The MetroSpec E-paper display is available in the following sizes – 9", 10.4″,  13", 32″ & 42".
| E-PAPER DISPLAY | | | | | |
| --- | --- | --- | --- | --- | --- |
| Size | 9" | 10.4" | 13" | 32" | 42" |
| Colour | Black/White | Black/White or Colour | Colour | Black/White or Colour | Black/White |
| Connectivity | 3G/4G | 3G/4G | 3G/4G + WiFi | WiFi Only | WiFi Only |
| Options | Solar Panel | Solar Panel | Lighting | Lighting | - |